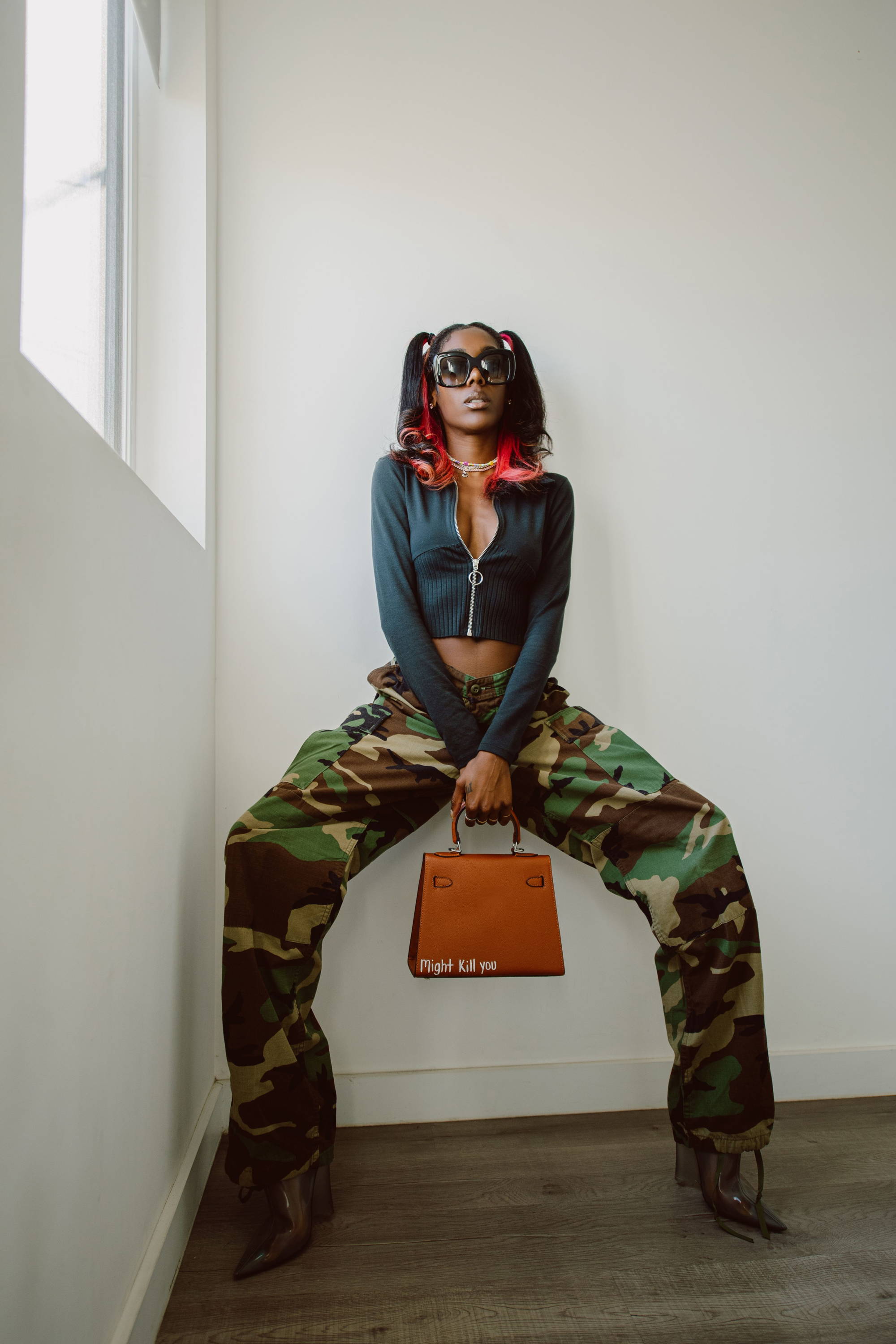 Our #YFLTK bag is made for the mini-lover. The sizes for this bag range from: 21CM to 32CM. The mini bags come in sizes 21CM, 22CM, and 23CM which are essential for date nights and the minimalist. The large #YFLTK is 32CM with a sleek design; it is slightly smaller than the large #YFLTB, making it just as functional for traveling or daily use! The #YFLTK also comes in a variety of sayings from "You Fake Like this Kelly" to "Just Don't Touch My Hair" to so much more. Let's take a deeper dive into the features of this statement piece!
Hand Painted
All Saturday House handbags are hand painted with care as our CEO takes pride in the details. Our Saturday House paint is non-toxic and environmentally friendly, matching up with the goals and values of the brand. I'm sure you're thinking anyone can paint a bag, but Sonique Saturday does it differently. Not only is she coating it with quality, but the wording and letters are strategically placed on the bag to draw that eye catching attention we love! No two bags are exactly the same, making them uniquely yours!
Hardware
Our #YFLTK handbags come in your choice of silver or gold hardware, which can be seen on the satchel strap, plated bag straps, lock hole, feet, and single handle attachments. Bag fact: only some #YFLTKs come with a faux lock and key/keychain. If you are the lucky customer who gets one, please note that the lock is a nonworking lock for aesthetics only. To undo the lock, simply pull it opened.
Handles/Satchel Strap
For a multi-functional look, each bag comes with a single handle as well as a cross-body satchel strap! The satchel strap includes a buckle to adjust the lengthy for your desired use. This works well for day trips, outdoor events, and so much more!
Material
All of these handbags are made with animal cruelty-free, vegan leather. The #YFLTK comes in two looks: plain vegan leather and croc vegan leather. Both are smooth, lustrous, and durable. Every handbag from us includes a Saturday House tote for storing the bag, or using it in place of plastic bags when grocery shopping!