Our #YFLTC bag is a true fan favorite. The bag sizing ranges from small to medium to large, with large being the only one for sale this season. The large is 12.5" x 3.5" x 9.5" in size, making it the perfect fit for everyday wear. It is not as bulky as our other two handbags but can still fit a lot of much needed personal items! Let's continue looking into the highlights of this eye catching piece!
Hand Painted
All Saturday House handbags are hand painted with care. CEO Sonique Saturday prides herself in the details of her bags. Our Saturday House paint is non-toxic and environmentally friendly, aligning with the goals and values of the brand. I'm sure you're thinking anyone can paint a bag, but Sonique Saturday does it differently. Not only is she coating it with quality, but the wording and letters are strategically placed on the bag to draw that eye catching attention we love! No two bags are exactly the same, making them uniquely yours!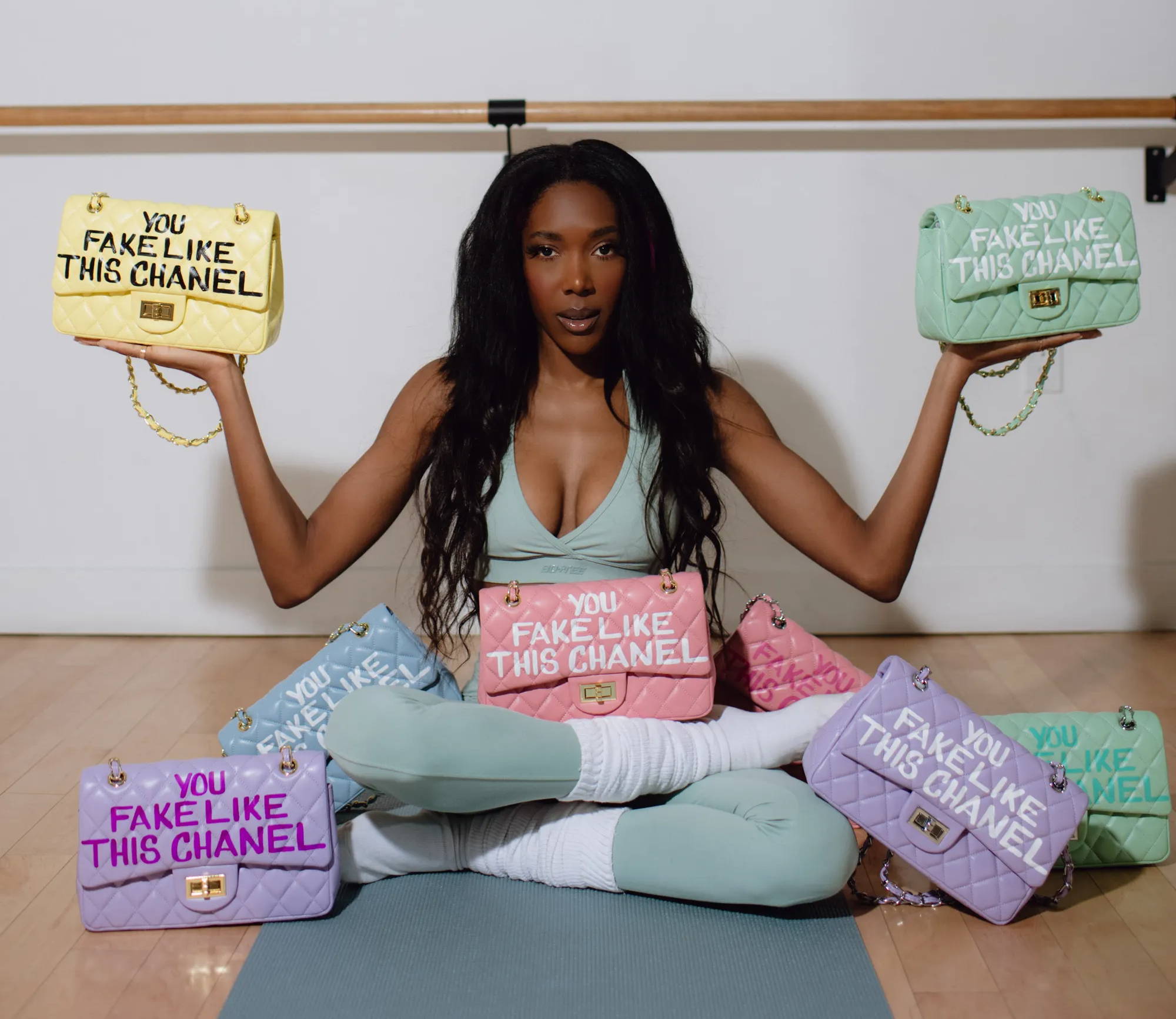 Hardware
Our #YFLTC handbags come in gunmetal hardware, which can be seen on the metal double chain straps, rectangle turn lock, and grommet handle attachments. Bag fact: the #YFLTC does not include a lock or key as a twist lock is already attached. To undo the lock, simply turn it opened.
Handles/Satchel Strap
Every #YFLTC bag has a chain-link strap that can be adjusted in size! You can turn this into a double chain-link strap for a versatile look. This works well for a night out, parties, and so much more!
Material
All of our handbags are made with animal cruelty-free, vegan leather. The #YFLTC comes in a quilted vegan leather. The detailed stitching provides for a smooth, lustrous, and durable look. Every handbag from us includes a Saturday House tote for storage. You can even get creative and use our tote in place of plastic bags!