One-of-a-Kind Pieces
Each piece is hand painted by a team of artisans at our HQ in California. And Sonique personally signs the bottom of each bag.
Crafted with Ethical Materials
Our vegan leather pieces have the advantage of being crafted with attention to detail and quality for durability.
Statement Making
Our bold phrases have been speaking for our clients since 2015. From calling out fakes, to lending warnings - there's something for everyone.
The Perfect Gift
Each piece is a gift even if that gift is to yourself. But also, they're great to gift to someone else!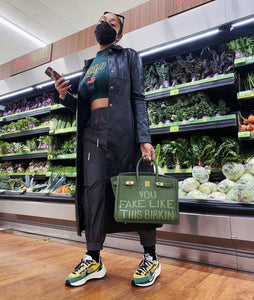 #YFLTB
Our #YFLTB bag is the true icon of Saturday House. The #YFLTB comes in three sizes: 25CM- the mini, 30CM- the medium, and 35CM – the large.
Our Favorite Carryall
The #YFLTB has garnered a loyal following due to its exceptional blend of functionality, durability, and style. It has become a go-to accessory for individuals like Jordyn Woods, as seen here, who appreciate the perfect balance between fashion and practicality. With its ability to enhance any outfit or occasion, this carryall is sure to remain a beloved choice for years to come.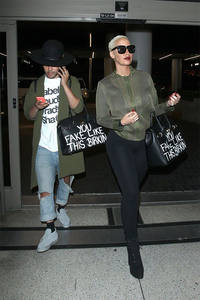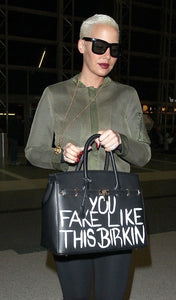 The OG
The "Timeless" bag has been a Saturday House staple since the beginning, as seen on Amber Rose in 2015.
READ ON...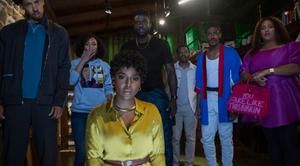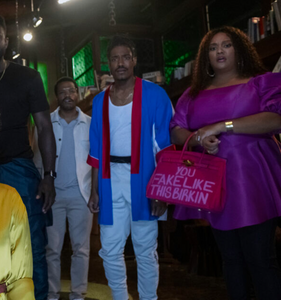 SPOTTED on the BIG SCREEN
Our 35CM Barbiie Bag is Hollywood AF!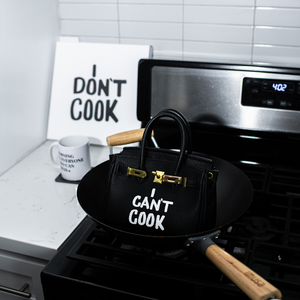 For Your Space
Nothing quite like making a bold statement in the space you create for yourself. 
Make a statement in your space.
Shop Interiors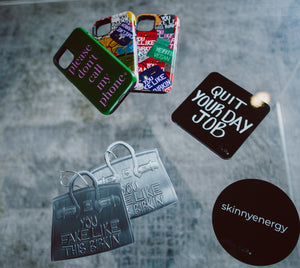 Exclusive Merch
Don't limit yourself. Our bold statements go beyond handbags.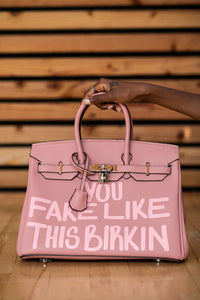 Vegan Leather
Enjoy stylish and high-quality products while aligning with your ethical and environmental values.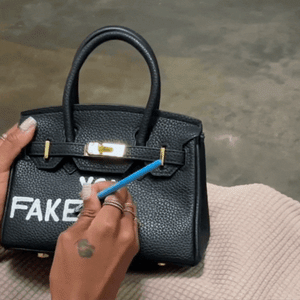 Take Care:
Now that you've secured the bag, let's make sure you maintain it.
Here are a few ways to help you care for your bag.
Care Tips